Subscribe, Like And Share!
Originally published on The Independent on 2020 05 21 by Gino Spocchia https://www.independent.co.uk/news/world/americas/wilson-roosevelt-jerman-death-white-house-butler-coronavirus-age-a9525781.html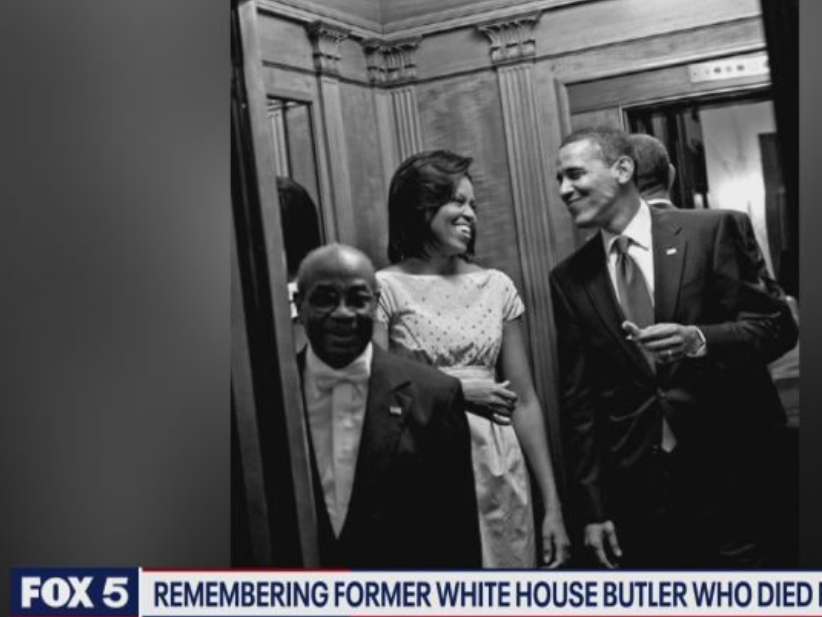 A former White House butler who served 11 presidents has died at 91 after contracting Covid-19.
Wilson Roosevelt Jerman, who served as a White House butler for more than five decades, died at the weekend with coronavirus.
Mr Jerman was among the White House's longest serving members of staff when he retired at the end of the Obama administration in 2012.
Granddaughter Jamila Garrett told local media channel Fox 5 DC that the 91-year-old started his White House career in 1957 as a cleaner during the Eisenhower administration.
Mr Jerman then worked his way upwards, before a promotion to the position of White House butler under president John F. Kennedy. In part thanks to his rapport with the first couple.
"Jackie O actually promoted him to a butler because of the relationship. She was instrumental in ensuring that that happened," said Ms Garrett.
She added that her grandfather had worked closely with both president George H. W. Bush and George W. Bush.
"George Bush Jr. has a little trouble adapting to a new environment, some trouble sleeping," said Ms Garret. "Well, my grandfather would actually sit with him in his bedroom until he fell asleep."
Mr Jerman started working part-time towards the end of his White House career, under the Obama administration.
Ms Garrett also thanked Michelle Obama after an image of Mr Jerman was shown in her book and film called Becoming.
"I want to say thank you so much, so much to Michelle Obama for including him in her book," added Ms Garrett. "You know, just considering that we aren't able to grieve normally, physically together, that is one way that we are able to still feel connected to his success and connected to so much that he promoted around authenticity and building relationships."
Almost 94,000 Americans have now died with Covid-19, amongst 328,000 worldwide.
Subscribe, Like And Share!