This post was originally published on this site
Subscribe, Like And Share!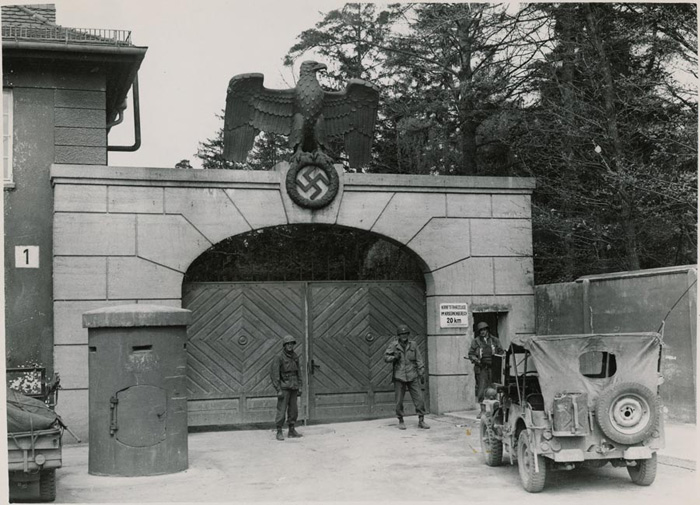 There is some good in the world, even now.
To commemorate the 75th anniversary of the liberation of the Dachau, one of the Nazis' most notorious concentration camps during World War II, a U.S. military band joined Israeli Defense Forces members to honor the camp's youngest survivor over Zoom, NBC News reported Wednesday.
On the call, the military band members played the Israeli national anthem, "Hatikvah" — which translates to "The Hope" — for 92-year-old Abba Naor, who was 17 when he was liberated from the camp in Germany, where he'd been held nearly four years.
"I survived the Holocaust, and now I live in Israel," Naor said.
Dachau was liberated by American armed forces on April 29, 1945, which also happens to mark the Israeli Independence Day, now in its 72nd year.
Naor called the touching moment "a big honor," when speaking to NBC News afterwards.
"Watching the Americans made me feel very good," he said. "And it gave me the opportunity to say thank you for liberating me."
Though the camp was liberated on April 29, the Lithuanian-born Naor said he and his fellow survivors were forced to march without food or water for several days, meaning he wasn't liberated until May 2, 1945. Anybody who couldn't walk at that time was fatally shot, he said.
Prior to the coronavirus pandemic, Naor planned to commemorate the liberation in Dachau with U.S. army veterans who helped to liberate it. Given the virus, that couldn't take place, and he was gifted the Zoom call instead.
"The Americans gave us a new life and you can't forget this, we're not forgetting," said Naor, who became a father, grandfather, and great-grandfather. "They brought us back to life, if they only came one day later no one would be alive and this is something you can't forget."
___
© 2020 New York Daily News
Subscribe, Like And Share!