Originally published on National Memo on 2020 07 11 by Alex Henderson https://www.nationalmemo.com/sanders-biden-could-become-the-most-progressive-president-since-fdr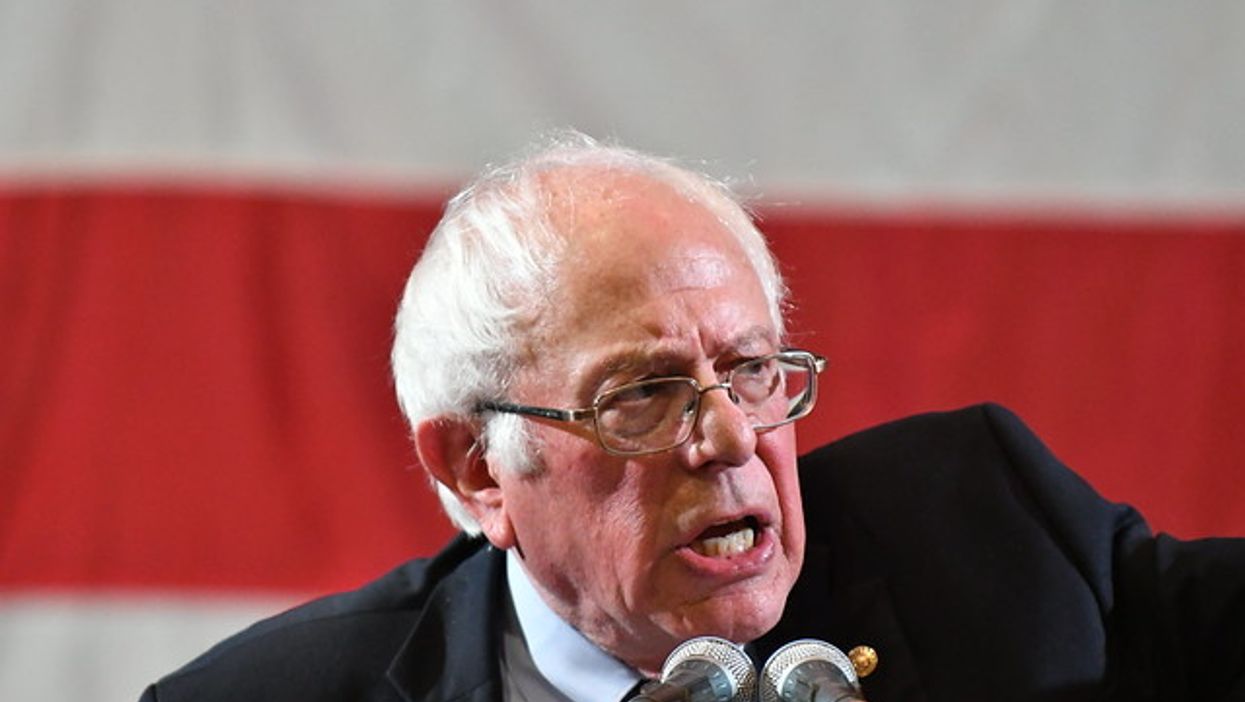 Reprinted with permission from Alternet
With the presidential election less than four months away, more specifics are emerging about the policy agenda of former Vice President Joe Biden — who has been making an effort to unite the centrist and liberal/progressive wings of the Democratic Party. Many on the left were critical of Biden's centrist record during the Democratic presidential primary, including Sen. Bernie Sanders of Vermont. But some liberals and progressives now find themselves warming up to Biden's policy agenda, and Sanders recently told MSNBC that the "compromises" Biden has in mind on health care, the economy and other issues would, if implemented, make him "the most progressive president since FDR."
---
Some of the specifics of Biden's policy agenda are outlined by liberal Washington Post columnist Greg Sargent, who generally likes what he is hearing from the former vice president and ex-U.S. senator.
Sargent, in his column, explains that Biden's economic plan "draws a stark contrast with (President Donald) Trump on two fronts — his failure to mobilize a robust federal response to the coronavirus pandemic, and his full-on embrace of GOP plutocracy…. The core of the Biden plan is a pledge to 'use the full power of the federal government' to 'rebuild U.S. domestic manufacturing capacity' and fortify 'supply chains' to ensure availability of 'critical supplies' in 'future crises.' It envisions $700 billion in new spending to stimulate demand for U.S.-manufactured products and on research into clean energy and digital technologies."
The "U.S.-manufactured products" part is important. In 2016, "made in the U.S.A." was a key element of Trump's platform — and as conservative Washington Post columnist Jennifer Rubin noted this week, Biden is making U.S.-based manufacturing a priority.
Brian Kilmeade suggests you should be scared of the claim that Joe Biden could be the most progressive president si… https://t.co/CuUweszSSf

— Bobby Lewis (@Bobby Lewis)1594294053.0
Sargent notes that Biden's "plan would tighten rules to ensure products purchased by the federal government are comprehensively made in the United States. The review would determine supply chain 'vulnerabilities' to reduce dependence on China for — among other things — medical supplies, and create a more robust domestic 'stockpile' and 'manufacturing capacity' in crisis conditions."
Samuel Hammond, director of welfare policy at the Niskanen Center, explained: "The Trumpian approach is purely negative: throw tariffs up and hope manufacturing jobs will miraculously return. Biden's approach is to level up American workers and make our supply chains more resilient. Trump just wants to turn back the clock on globalization."
One of the many issues that Biden hotly debated with other presidential candidates during the Democratic primary debates was health care. All of the candidates said they wanted universal health coverage, but how they hoped to achieve it varied considerably. Sanders and Sen. Elizabeth Warren proposed abandoning private insurance in favor of a government-operated Medicare-for-all program, while Biden, Sen. Amy Klobuchar of Minnesota and other centrists argued in favor of an aggressive expansion of the Affordable Care Act of 2010.
NBC News reporter Marianna Sotomayor described Biden's health care plan this week as "Affordable Care Act 2.0." The plan would build on Obamacare, according to Sotomayor, and would allow Americans to either keep their private insurance or "buy into" a "Medicare-like" public option. Liberal economist and New York Times columnist Paul Krugman has said that Biden's "major expansion of Obamacare…would probably get us close to universal coverage."
The fact is that whatever you may say about Biden's past positions, the policies he's advocating now are remarkably… https://t.co/4TTW0jsOmk

— Paul Krugman (@Paul Krugman)1583434794.0
Journalist Matthew Yglesias, in Vox, reports that Biden's proposals on housing are receiving positive feedback from "Columbia University scholars" as well as Mary Cunningham, vice president for metropolitan housing and communities policy at the Urban Institute.
Cunningham told Vox: "Biden's plan is bold, comprehensive and will go a long way in making sure every American has a home. It's plainly obvious, in the middle of this pandemic, that home is more important than ever."
Yglesias writes that according to Columbia scholars, Biden's "housing plan agenda" could "cut child poverty by a third." According to Yglesias, the "centerpiece" of Biden's plan is to "take America's biggest rental assistance program — Section 8 housing vouchers — and make it available to every family who qualifies. The current funding structure leaves out around 11 million people, simply because the pot allocated by Congress is too small."
The Vox journalist explains that Stephanie Collyer and Chris Wimer of Columbia University's Center on Poverty and Social Policy, upon analyzing Biden's housing plan, find that "the properly measured poverty rate falls by 22 percent under this proposal, while child poverty falls by 34 percent. Not bad for a policy that would cost just a fraction of Trump's tax cuts."