This post was originally published on this site
Subscribe, Like And Share!
by Dr. Susan Berry, Breitbart: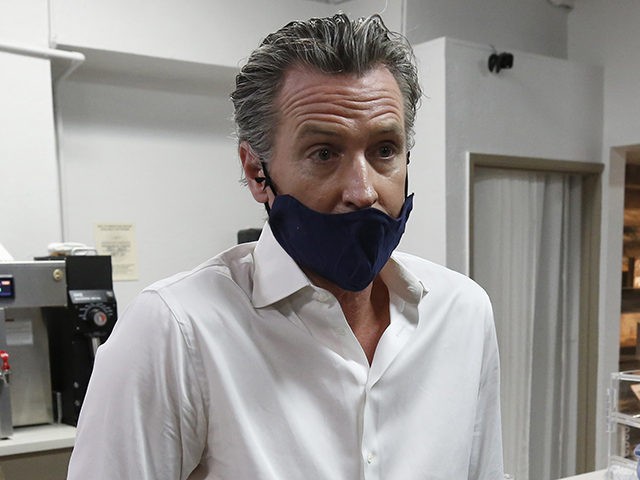 Gov. Gavin Newsom (D-CA) signed a controversial bill into law Friday that will give judges greater discretion to decide whether adults who commit sodomy with minors should be placed on California's sex offender registry.
The bill, which passed the Democrat-led legislature last week, created a firestorm as proponents said its main purpose was to end discrimination against LGBT adults who have oral and anal sex with minors who claim to be consenting to the sexual activity.
State Sen. Scott Wiener (D), who introduced the legislation, said in a statement on social media the new law would put an end to "blatant discrimination against young LGBT people engaged in consensual activity."
"It's appalling that in 2020, California continues to discriminate against LGBTQ people, by mandating that LGBTQ young people be placed on the sex offender registry in situations where straight people aren't required to be placed on the registry," Wiener said.
Proving again he's a true champion for the LGBTQ community — even when it's hard — Gov Newsom signed #SB145, ending discrimination against LGBTQ young people on CA's sex offender registry.

Thank you for seeing through the QAnon lies about this equality legislation. My statement: pic.twitter.com/MQlIIDxfnj

— Senator Scott Wiener (@Scott_Wiener) September 12, 2020
"SB 145 simply ends that discrimination by treating LGBTQ young people the exact same way that straight young people have been treated since 1944," he continued, and added:
And make no mistake: the politics here are hard, with the massive Trump, QAnon, and MAGA misinformation campaign against the legislation. The facts are clear: SB 145 simply ends anti-LGBTQ discrimination. Today, California took yet another step toward an equitable society.
Wiener claimed the existing law, which states oral and anal sex between an adult within ten years of the age of a consenting minor requires the adult to be registered as a sex offender, discriminates against LGBT individuals:
This bill is about treating everyone equally under the law. Discrimination against LGBT people is simply not the California way. These laws were put in place during a more conservative and anti-LGBT time in California's history. They have ruined people's lives and made it harder for them to get jobs, secure housing, and live productive lives. It is time we update these laws and treat everyone equally.
Existing state law allows judges to decide whether adults who have "penile-vaginal intercourse" with minors must register as a sex offender.
Wiener said the current law targets LGBT individuals because they do not engage in penile-vaginal intercourse.
"This is such horrific homophobia," Wiener said, according to the San Francisco Chronicle. "It's irrational, and it ruins people's lives."
Subscribe, Like And Share!