This post was originally published on this site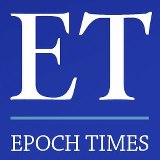 Hello!
I just wanted to let you know that all of you have done a great job on the CCP virus reporting. I recognize the cost and potential persecution that Chinese citizens risk in sharing the inside story with you.
When I first starting reading your reporting on the virus, I became genuinely alarmed. I sent some links from your site to Fox News and even President Trump, including the CCP hoarding' going on. I know that many politicians were already turned in…..and now it is out in the open!
I feel that without your reporting on the CCP virus incident we would have all been firmly within the clutch of the CCP within a few months, our republic lost forever.
The truth of your reporting is 'felt' in my gut.
God bless you! You are doing a great service to all…
Pamela H.
Subscribe, Like And Share!