This post was originally published on this site
Subscribe, Like And Share!
Mac Slavo
September 15th, 2020
SHTFplan.com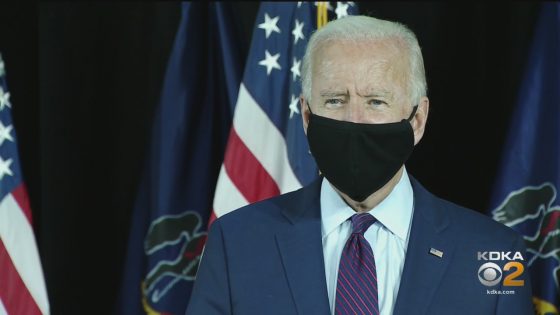 Democrat Joe Biden is gearing up for an election battle. He's now expanding his legal team to prepare for the election chaos we have promised.
Biden is bringing on two former United States solicitors general and other top attorneys to oversee what could devolve into a fierce battle over the results of November's vote. The build-up comes as the mainstream media continues to report on the issues confront election officials nationwide as they prepare to conduct this year's election amid a global plandemic ushering in the New World Order.
President Donald Trump is also anticipating election chaos, suggesting mail-in voting could be fraudulent. The back and forth between Trump and Biden is alluding to major election chaos regardless of the results this November.
They Are Promising This Election WILL Be UGLY: Clinton Urges Biden to NOT Concede
"For months, the Biden for President campaign has been quietly building a massive election protection program–the largest in presidential campaign history," a Biden campaign adviser said of the new legal expansion, according to a report by ABC News. He added that the program involves integrated legal, communications, and political strategies to ensure that jurisdictions are properly prepared to handle the challenges that come with holding safe in-person voting and also to combat misinformation about voting via mail.
This election is already messy, to say the least, and it wouldn't be wise to assume that it'll smooth out.  It's only going to get bumpier in the near future. As this election approaches, expect it to get more chaotic. It's all bein setup and is nothing more than theatre.  Don't fall for it!
It's All A Set-Up! Politician Calls For "Unrest In The Streets" Before Election
Former U.S. Attorney General Eric Holder (the guy who ran the Fast & Furious scandal) will also have a roll on the legal team, leading a communications operation aiming to "interact broadly with all stakeholders in voting rights," per the Biden campaign.
Biden says Trump is sowing distrust in the voting process. "I have confidence that Trump will try and not have that happen, but I'm confident the American public's going to insist on it," Biden told reporters outside a polling location in Wilmington when asked if he has confidence that all votes will be counted in November's election.
President Trump is Breaking Down the Neck of the Federal Reserve!
He wants zero rates and QE4!
You must prepare for the financial reset
We are running out of time
Download the Ultimate Reset Guide Now!
Author: Mac Slavo
Views:
Date: September 15th, 2020
Website: www.SHTFplan.com
Copyright Information: Copyright SHTFplan and Mac Slavo. This content may be freely reproduced in full or in part in digital form with full attribution to the author and a link to www.shtfplan.com. Please contact us for permission to reproduce this content in other media formats.
SHTFPLAN is a participant in the Amazon Services LLC Associates Program, an affiliate advertising program designed to provide a means for sites to earn advertising fees by advertising and linking to Amazon.com.
Subscribe, Like And Share!